Leadership Team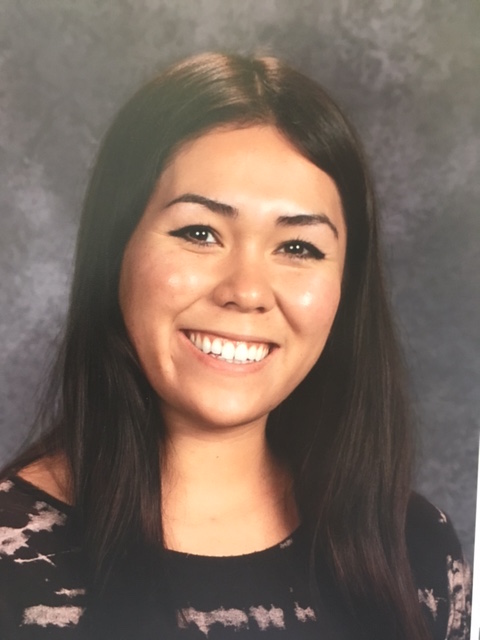 Kalin Balcomb
Executive Director
Hello AIA community! I am honored to work as the Executive Director for Arts in Action. In my role I strive to ensure increased equity in the school setting and a socially just education that is tailored to each individual student's emotional and academic needs. I believe our students need the tools to become advocates and activists for themselves and our community. An Arts in Action education is different- we believe in serving the holistic needs of each child in an arts integrated community setting. We are always looking to strengthen our partnerships in the community, please reach out if you are interested in learning more!
I am in my ninth year working at Arts in Action Community Charter Schools. Prior to the role of Executive Director, I worked as the elementary and middle school principal for Arts in Action, and the Director of Special Education. Before working at Arts in Action, I started my teaching career on the Big Island of Hawaii as a Special Education teacher and Student Services Coordinator.
I completed my undergraduate degree at Syracuse University, with a Bachelor's in Political Science and minors in Global Political Economy and Geography. I obtained my Master's Degree in Special Education and teaching credential through Chaminade University in Honolulu. More recently, I was awarded a Doctorate in Educational Leadership with a focus on Social Justice through Loyola Marymount University.  I am a Teach for America alumni and a member of Leadership for Educational Equity (LEE).
J
amie Kikuchi 
Elementary School Director
My name is Jamie Kikuchi and I am the Elementary School Director. I was a founding teacher at Arts in Action in the first 2011-2012 school year and had the privilege of teaching both kindergarten and first grade for six years at Arts in Action. I received my Master's degree in Education and my Elementary Teaching Credential at the University of California, Los Angeles in the Teacher Education Program. Prior to this, I attended the University of California, Berkeley where I received my Bachelor's degree in Sociology. I am looking forward to the opportunity to work with teachers, students and families this upcoming school year. I am inspired every day as we witness our young scholars develop into active and responsible members of our community who challenge themselves to achieve their highest potential.
Andrea Secoff
 Middle School Director
I have the immense honor and privilege of serving as the Middle School Director for the 2021-2022 school year. I want to start off by saying that I am thrilled for the opportunity to serve such a loving community that strives to provide the best opportunities for our scholars, their families, and the beautiful community of East Los Angeles.
I have been in education for about a decade and have been an elementary and middle teacher and an assistant principal, most recently in the inland empire. I received my Bachelor of Arts in Liberal Studies and Multiple Subject Teaching Credential with an English Learner Authorization from California State University, Long Beach, Master of Arts in Education, with an emphasis in Teaching and Learning from Brandman University, and an Administrative Services Credential from the ACSA (Association of California School Administrators) Leadership Institute in conjunction with the Sacramento County Office of Education. My family has roots in LA, and I've spent a large portion of my career being an educator in the LA area.

My passion work has mainly focused on providing student-centered, equitable learning experiences for scholars and creating inviting campus environments for families. My contributions and expertise range from restorative practices, social-emotional learning, culturally relevant teaching strategies, international baccalaureate studies with GLAD-infused strategies, collaborative school partnerships, and a plethora of school climate and culture initiatives that uphold school and staff morale. As the Middle School Director, my vision is to make sure that our school is equitable, inclusive, intellectually enlightening, and inviting for all students and families. With rigorous, student-centered learning experiences that will be carried into our student's daily lives, we will develop scholars who are social justice leaders in their communities and create the brightest future full of opportunities for themselves and their families.